Now and Then: 21-25 February, 2022
This residential writing course will be held at Walcot Hall in Lydbury North, Shropshire, SY7 8AZ. Set in wonderful grounds, this stately home was once the seat of Clive of India.
Writing Tutors
Guest: Carol Ann Duffy. Tutors: Olivia Levez, Eleanor Porter, Michael Woods
Writing tutors will cover a breadth of both creative prose writing and poetry study. The writing tutors have many years of experience, and are acclaimed authors in their own right.
---
Olivia Levez
Olivia Levez is the author of two critically acclaimed YA books, The Island and The Circus, published by Oneworld, and is currently working on her third novel, a thriller for adults.
She has taught English for many years at secondary schools, and has run creative writing workshops at YALC and Foyles Storybook Festival. Olivia is a Write Mentor author, teaching online workshops for WOW-CON, and was a judge for their Children's Novel Award 2019. She was writer-in-residence at Miller's Retreat in Frigiliana, and in 2015 founded Scribblers, a Worcester based writing critique group.
When not working on her own writing, Olivia works as a copywriter and freelance editor, advising on both partial and complete manuscripts.
Olivia takes inspiration for her writing from entrancing settings.
In the words of Robert Macfarlane, 'a walk is only a step away from a story, and every path tells'.
---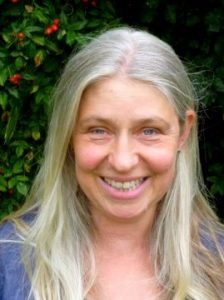 Eleanor Porter
Eleanor Porter is a writer and academic who lives on the slopes of the Malvern Hills. After stints at universities in Hong Kong and London she now works as an Associate Lecturer for the Open University, teaching Creative Writing and English Literature. Her poetry and short fiction has appeared in a range of magazines, including Stand, Acumen, The Rialto, DreamCatcher and MsLexia, where she was a runner up in the 2014 single poem competition.
Her novels, The Wheelwright's Daughter (2020), and The Good Wife (2021) are published by Boldwood. Set in rural Herefordshire during the reign of Elizabeth I, The Wheelwright's Daughter is inspired by a landslip still locally known as The Wonder, while its sequel, The Good Wife tells of the further adventures of its protagonist, Martha.
She is fascinated by the history and folklore that linger in a landscape – not quite buried, always ready to be uncovered.
Read more about Eleanor Porter here.
---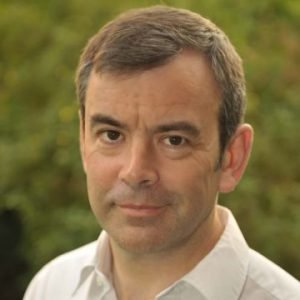 Michael Woods
Michael Woods has had three poetry collections, Absence Notes, Algebra and Opening Time published by Templar Poetry. His poems have won several prizes and featured in a number of anthologies.
He has co-tutored on writing courses at Moniack Mhor, Scotland's creative writing centre with Carol Ann Duffy, as well as running many more in both the UK and Italy. As editor of Tandem poetry magazine, he published new writers alongside established names.
His research degree focused on the poetry of Gerard Manley Hopkins, about whom he lectures at the annual Hopkins Festival in Newbridge, Ireland. Other publications include a study guide on the poetry of Carol Ann Duffy. Having taught English and Drama at school, college and university levels, he is currently an associate lecturer in English Literature at the University of Worcester.
---
Guest Reader
We are delighted that, once again, our guest reader on this writing course will be Carol Ann Duffy, Britain's first female Poet Laureate. Her presence will provide a wonderful opportunity to hear from a world renowned poet, playwright and children's writer.
Carol Ann Duffy
Carol Ann Duffy is a poet, playwright, librettist and editor. She has written award winning collections of poems for adults and children. In her capacity as professor at Manchester Metropolitan University, she is creative director of its Writing School. Her work is widely known and appreciated for its power and insight. Appointed Poet Laureate by Queen Elizabeth II in 2009, Carol Ann was the first woman to take up the post. During that time she spearheaded many initiatives, including Anthologise, a competition for schools and an anthology of war poems, 1914: Poetry Remembers, which included her own 'Last Post'. From her first collection, Standing Female Nude to her most recent, Sincerity, Carol Ann Duffy's work is characterised by its ability to orchestrate a myriad of voices with a seemingly effortless command of form. She is a superb exponent of the sonnet and is well known for her dramatic monologues. A vocational poet, she continues to champion the art form around the world.
---
Writing Course Details
A maximum of sixteen places are available. Shared rooms are £50 cheaper per person. One of the great charms of Walcot is that no two rooms are the same, and these will be allocated on an ad hoc basis. Priority in respect of ground floor accommodation will be given to anyone who has difficulty with mobility or who needs wheelchair access.
The writing course will run from Monday to Saturday, arrival time being after 5.00 p.m. and departure by 10.00 a.m. The programme consists of workshops, readings, one to one sessions, small critique groups and space to write.
All meals are included. If you have any specific dietary requirements or mobility/access needs, please let us know via the form on the contact page of this website. This is very helpful information when arranging catering and allocating course members to appropriate rooms.
Breakfast and lunch are conducted on a help yourself basis, while everyone has an evening meal together at 7.00 p.m. prepared by in-house caterers. There is an informal drinks reception on Monday evening at 6.00 p.m. when the course outline will be communicated before dinner.
---
Is this writing course for me?
The writing course is open to writers at all stages of their writing journey. Writers of poetry, prose or children's fiction are welcome. In order to have the best 'fit' with our tutors, you are invited but not required to send a sample of your poetry (no more than 80 lines) or prose (no more than 1000 words), if you wish, on booking . Even if you choose not to send a sample of work, it would be most helpful if you could let us know in which genre you are most interested. Please use the email link on this website to do this.
Our writing courses and workshops are designed to explore voice, writing from place and creating worlds. There will be a focus on writing derived from, and rooted in, place. From psycho-geography in prose, settings of novels to place in poetry and location in drama, there will be something for everyone.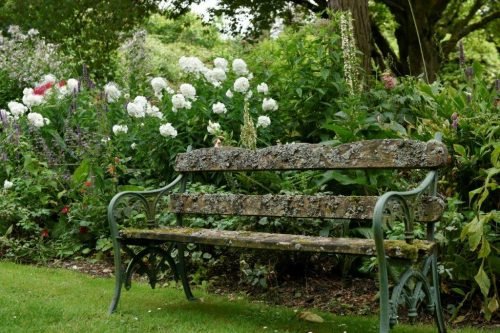 ---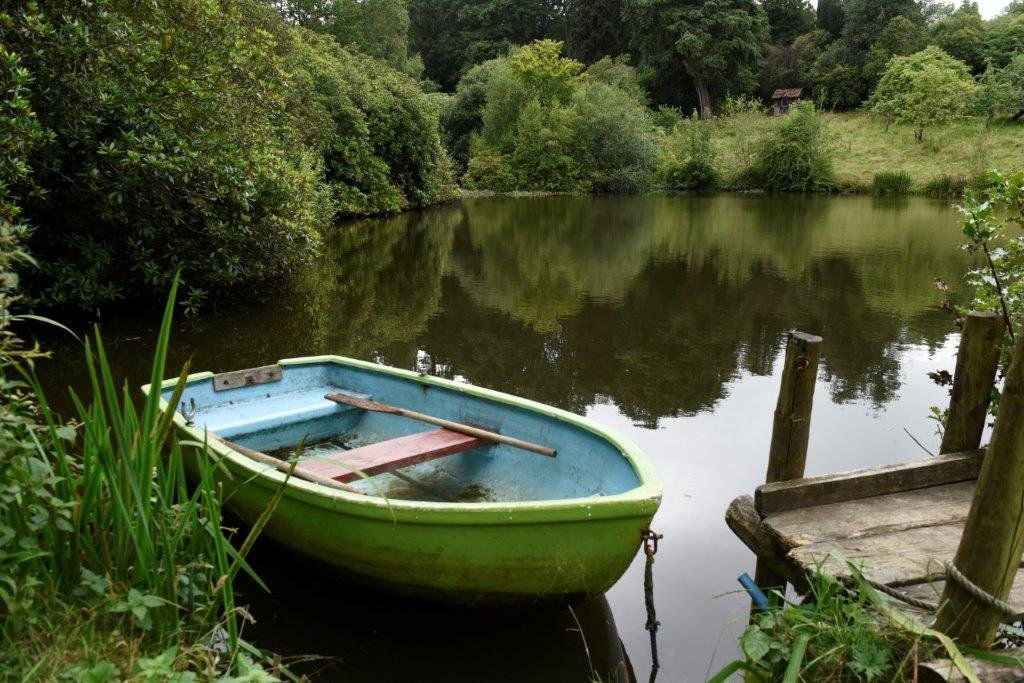 Space to write
Walcot Hall is the perfect place in which to immerse yourself in your writing. Mornings will be taken up with workshops held in the ante-room of the ballroom or at the Garden House. Afternoons are free for participants to write, with a wonderful array of spaces available, from summer houses in the grounds, to seats in the walled garden or one of the writing nooks in your accommodation. During this time, you may also opt to have a one-to-one consultation with a tutor, or take part in small group feedback sessions. Occasionally, weather permitting, workshops may include a scrawl crawl to write, for example, by the boating lake or in the arboretum.
You may choose to spend some of your free time exploring the grounds, jogging through the woodland tracks, or doing yoga on the lawns. Bicycles are available for your use. At the bottom of the drive is The Powis Arms, serving local ale.
Please bring your own alcohol, although complimentary prosecco will be served to welcome guests on the first night.
Evenings will be given over to readings by tutors and our special guest, with a celebration fireside reading from all course members on the final night.
---
Booking and Payment
Cost: £670 (single room) £620 (shared room)
You may pay for your course in full if you wish, but a deposit of £150 is required to secure your place. Please use the secure shopping cart (PayPal) or make a BACS transfer to Coconut Bank (Prepay Tech) Sort Code: 23-69-72 Account number 19371768 (this saves us PayPal fees).The balance of the full course is due 10 weeks prior to the course. Please note that if we do not receive the balance in time, your booking will be treated as a cancellation and will be offered to another writer.
Cancellations
Please be aware that deposits are not refundable. If you cancel your place 10 weeks or more before the course is due to run, your fee less your deposit will be refunded. We will aim to find another writer to take your place, but this is not always possible. If we are successful, we will retain an administration fee of £50.