7 Reasons to Go on a Writing Retreat in 2022
Being a writer can sometimes be a lonely experience. Writers often struggle to find time to pick up their notebook, let alone focus on their work-in-progress. After work, food shopping, picking up the children or grandchildren, it's all too easy to put your writing on the back seat. Which is why our hosted and full-board writing retreats and tutored workshops can be just what the muse ordered: a chance to spend time with like-minded souls, and immerse yourself in beautiful scenery, good food and all things bookish.
So, without any further ado, here's Inkwell's top 7 reasons to treat yourself to the gift of time and space to write.
1. Spend time with like-minded people
Often, a few days living and learning with other writers, whatever the stage in their writing journey, leads to lifelong friendships. Writing retreats are designed to:
allow time to eat together
drink together
read from your latest poem, short story or novel-in-progress.
Sharing the same space and trusting a stranger with your tentative words can feel like a big step – but it is also incredibly rewarding. It can be the first steps to belonging to a critique group or having a trusted beta reader.
2. A chance to get constructive feedback
A writing retreat will often give opportunities to have invaluable constructive feedback, whether it is through one-to-one editorial sessions, a critique group or during a workshop. Stephen King once said: 'Write with the door closed; rewrite with the door open' – spending time with other writers allows you the chance to share your words. At Inkwell, we always end with a celebration reading of participants' writing on the final evening – what better motivation to get those edits done and act on useful feedback?

3. Motivating
There's nothing more motivating than being exposed to the best writers around. A well-designed tutored retreat will share plenty of resources, including reading recommendations for poetry, play-writing and short stories.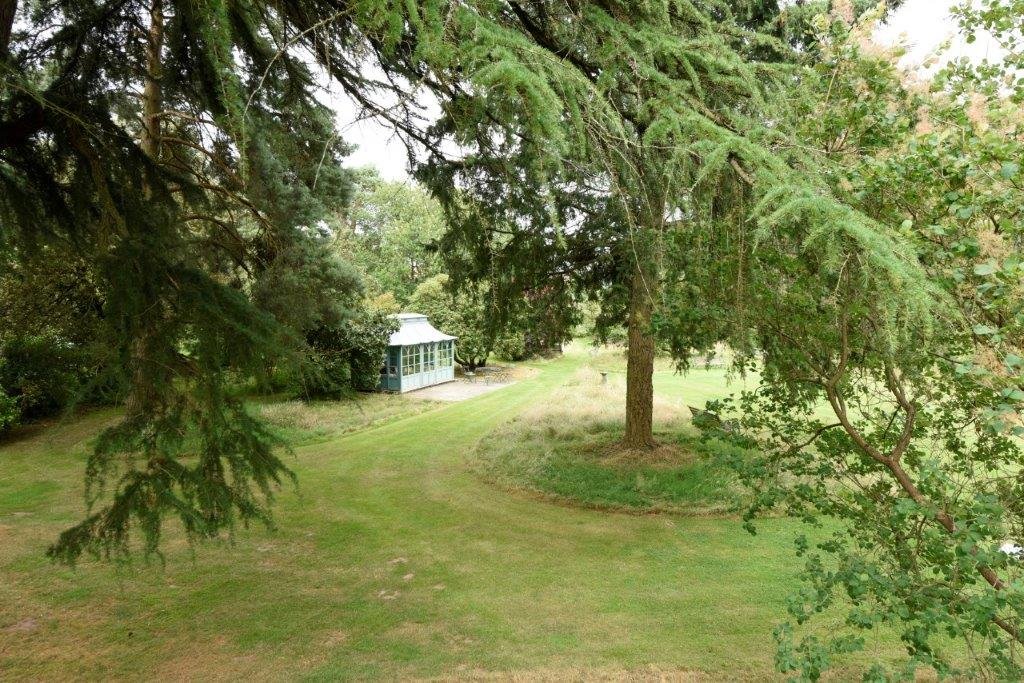 Each workshop will explore writing techniques and best practice. Away from the office, Facebook or family, a writing retreat allows you to immerse completely in your chosen genre – or to try out other forms.
Not to mention an evening spent with the guest speaker. At Inkwell, we are fortunate enough to have had Carol Ann Duffy, the first woman Poet Laureate, join us to read from her latest collection – a chance to ask questions and buy signed copies of Carol Ann's books.

4. Space to write – and dream
Wordsworth, Hopkins, Woolf, the Brontes…it's a known truth that authors and poets draw inspiration from natural surroundings. Taking yourself off to a beautiful setting means that you can write all morning and walk all afternoon – or whichever works for you. Being cut off from the daily grind can stimulate creativity. The repetitive nature of walking or running in the grounds or outlying countryside is often the best way to trigger ideas, rather than sitting at a desk. At a writing retreat you have the perfect balance.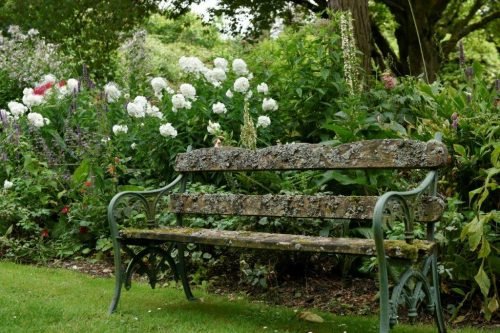 5. Stimulus of a new setting
As well as writing within nature, you may choose to write about nature. In addition to fictional writing, writing retreats often have a non-fiction focus. Whether you're a fan of Robert McFarlane or Roger Deacon, Nan Shepherd or Kathleen Jamie, being surrounded by woodland, or having a view to die for means plenty of opportunities for close observation, detailed description and a fresh new perspective.
At the very least, being away from home means space away from domestic niggles and minutiae.
6. Be pampered at Inkwell Writers retreats
Sparkling wine on arrival, delicious lunches and dinners, curling up by the log fire…the best writing retreats make sure that every writer's need is catered for. A comfortable private space as well as shared spaces that are home from home – it's so much easier to get that first draft finished when you're not worrying about what to get for dinner or picking the kids up from school.
Choose a retreat that's set in spacious grounds, so that you don't have to go out in the car. Even better if there's a pub at the end of the drive!
7. Learn something new
There are two types of writing retreats: ones which are purely a getaway, for maximum time working on your next novel, or residential writing courses, which are workshop focused. A tutored retreat is a mixture of the two, hitting the sweet spot between time to write and learning new techniques.
At Inkwell tutored retreats, mornings are spent in workshops, whilst afternoons allow time and space for ideas to compost, and a chance to get that wordcount up. Workshops tend to be two hours long, with experienced tutors who are themselves traditionally published poets and authors.
Workshops are carefully crafted with a balance of writing prompts, analysis of poetry and prose, and opportunities for participants' own writing and feedback. Workshop titles on Inkwell's creative writing retreats have included:
'A Door in the Wall' (ways in to poetry and prose)
'Finding a Voice' (character and perspectives)
'The Editing Room' (how to 'lose your darlings' and cut what you don't need).
Selected authors' work ranges from that of Heaney, Plath, Laurie Lee, Duffy, Raymond Carver, Jackie Kay, to name but a few, as well as the tutors' own writing.
Being non genre-specific means that poets can have a go at prose, and novelists can dip their toe in sonnet writing, should they wish. Each workshop is tailored to allow the writer to develop their chosen genre or step outside their comfort zone and try something new. It's up to you!
A room of one's own…
So, what are you waiting for? Instead of pushing your creativity and writing projects to the back of your endless to-do pile, make time to book yourself onto a creative writing retreat. Escape from the inbox, global crises, and daily anxieties into a much-earned break where you can immerse yourself – finally – with your words.
For more information about Inkwell tutored creative writing retreats in 2022, please check out our writing courses here and book your place today.